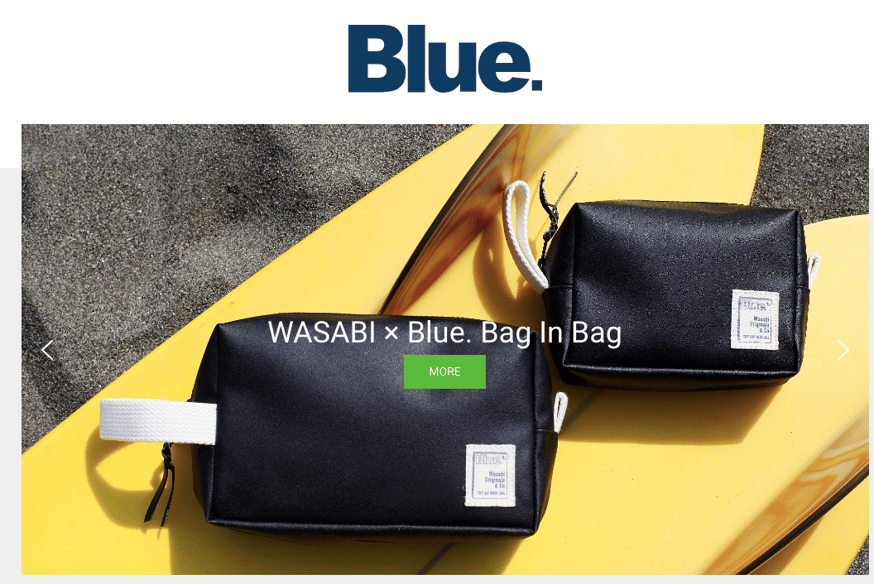 Blue.mag 98 / Wasabi x Blue. Collaboration / Now on sale!!!
https://shopping.hobidas.com/shopdetail/000000000544
Blue.mag との夢のコラボレーションアイテムを楽しく制作しました!
ライフスタイルの中心に遊びを置く読者の皆様と、我々の生活はいつでも正にシンクロします。同じ志を持つ者同士、意見を出し合い、エブリデイライフにもそして遊びにも役立つアイテムを生み出すべく共に制作いたしました。
詳しくはBlue.magのウェブサイトにてご覧ください。
We had fun creating this dream collaboration item with Blue.mag!
Our lives are in perfect sync with those of our readers who place fun at the center of their lifestyles. As like-minded people, we have shared our opinions and worked together to create items that are useful for everyday life as well as for fun.
For more information, please visit the Blue.mag website.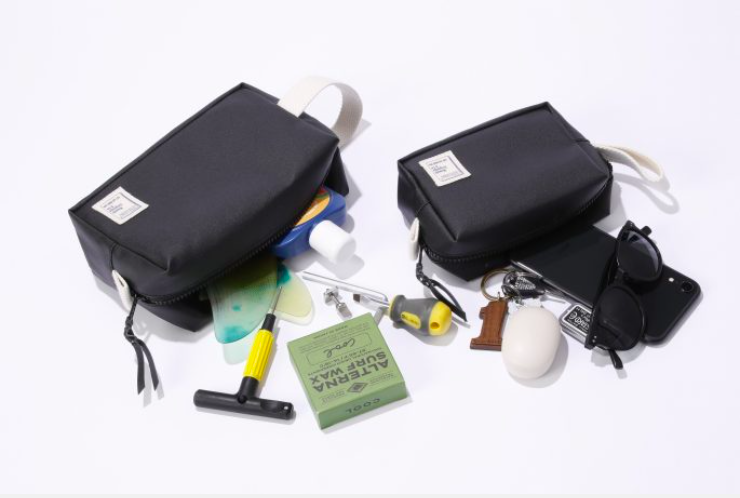 Wasabi x Blue.mag Collab ポーチ
Wasabi x Blue.mag Collab Pouch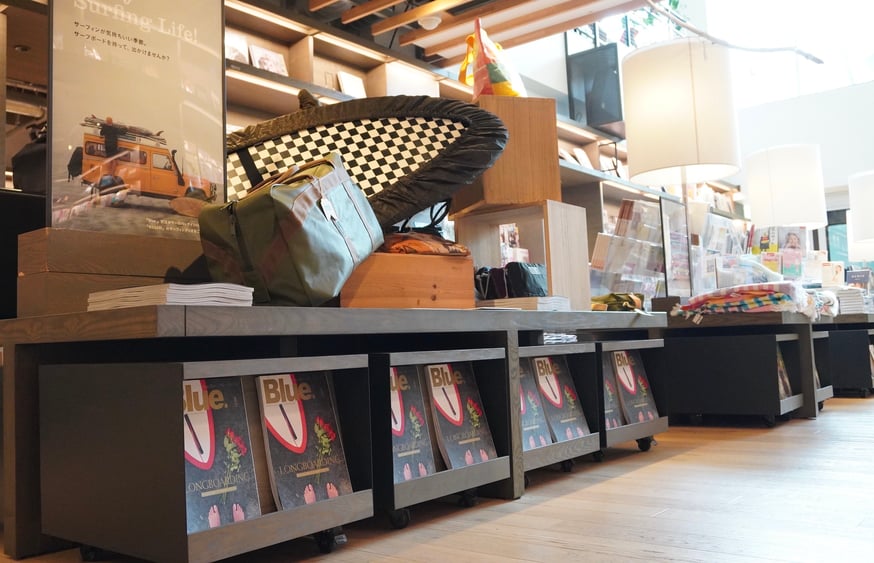 6月25(日)まで、Shonan T site にて、Blue.mag と共同で展示販売を行なっております。
コラボアイテムに加え、Wasabi originals のラインナップも揃っておりますので、是非この機会にお手にとってご覧下さい!
Blue.mag 98
https://www.blue-mag.com/magazine/blue98/
今号は、見応えたっぷりのロングボード特集です!
カリフォルニアのロングボードの歴史を深掘り、現在では当たり前になった自由の祭典であるみんな大好き'DTI'についても深掘り。その意義や世界に与えた影響を余すことなく語ってくれていて、あなたの本棚に置いておく価値のある一冊です!
カリ、ログ特集ということで、Wasabiのライダー我らのJared mell がいろんな特集に出まくってますので、そちらにも注目してみると楽しいですW
This issue of Blue.mag is dedicated to longboards!
We delve deep into the history of longboarding in California, and also into everyone's favorite 'DTI', a celebration of the freedom that has become so commonplace today. It's a book worth keeping on your bookshelf, as it tells the full story of its significance and impact on the world!
Cali, our best homie Jared mell, a rider of Wasabi, is featured in various features in this special issue of Logs, so it's fun to pay attention to him as well.